Virtual Design & Construction
When owners choose to partner with HSC Builders as their construction manager, they gain an ally who provides technology-based solutions. HSC steps clients through the six stages of a project while utilizing Virtual Design & Construction (VDC) and Building Information Modeling (BIM).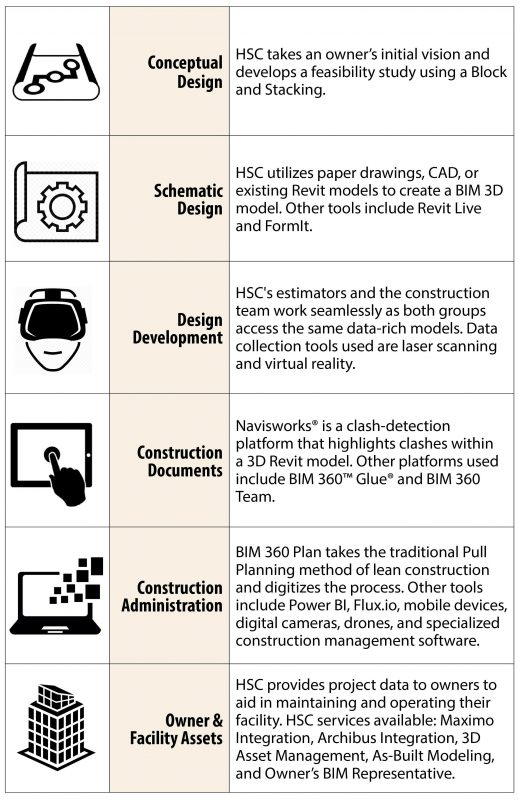 HSC Technology Services
BIM Coordination
3D Laser Scanning
Owner's BIM Administrator
Next-generation Collaboration
Constructability Review
Alternative Analysis
Quantity Extraction & Estimating
Facility Management & Operation
Virtual Reality
Augmented Reality
Asset Management
3D Logistics
4D / 5D Services
If your institution would benefit from an informative, one-hour emerging technology presentation, contact us at info@hscbuilders.com.