Virtual Design & Construction
HSC Builders has embraced the use of Virtual Design and Construction (VDC) to aid in the coordination and construction of all large-scale projects. HSC has a dedicated and experienced staff that will customize the best technology to support each project. The VDC team will integrate the necessary technology and workflows to streamline coordination with shareholders, design team, construction management, and contractors.
HSC steps clients through the six stages of a project while utilizing Virtual Design & Construction (VDC) and Building Information Modeling (BIM).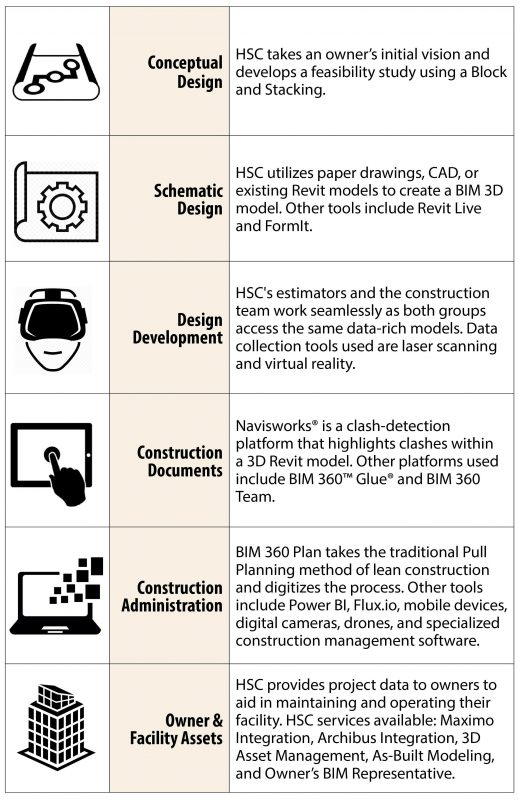 HSC Technology Services
BIM Coordination
3D Laser Scanning
Owner's BIM Administrator
Next-generation Collaboration
Constructability Review
Alternative Analysis
Quantity Extraction & Estimating
Facility Management & Operation
Virtual Reality
Augmented Reality
Asset Management
3D Logistics
4D / 5D Services
If your institution would benefit from an informative, one-hour emerging technology presentation, contact us at info@hscbuilders.com.