Nemours Inspiration Award
At the Nemours Annual Donor Reception, HSC was recognized as an Inspiration Award winner. Jim Viner, HSC's President and CEO, was honored to receive this recognition as HSC helps to make a difference in the lives of Nemours' patients and their families. Other honorees included Payton & Reagan Garnsey – Buckets of Love and Josh & Mandy Titter – Heart of Hope.
Each day, Nemours strives to ensure that every child receives quality, family-centered care. HSC is pleased to partner with Nemours on this mission.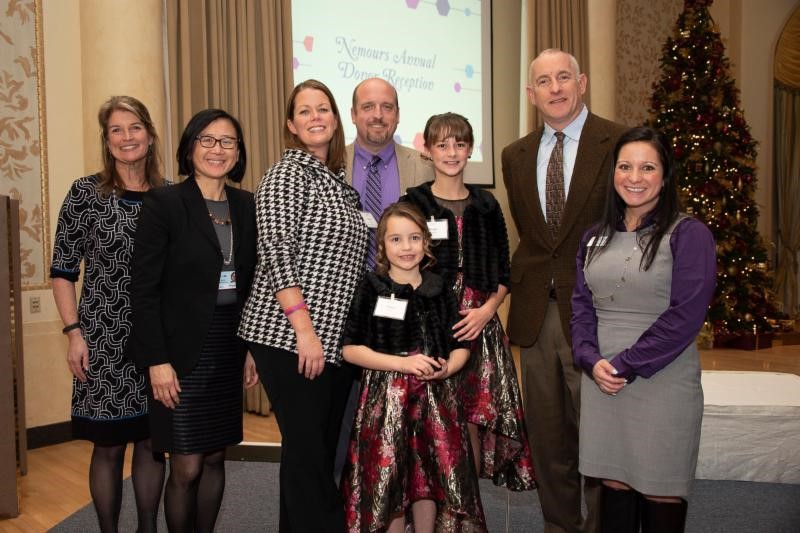 Cathy Kanefsky, Nemours Chief Development Officer – Mary Lee, MD, Nemours Enterprise VP, Physician in Chief in the Delaware Valley – Josh & Mandy Titter, Heart of Hope – Payton & Reagan Garnsey, Buckets of Love – Jim Viner, HSC President & CEO – Grace Carr, Nemours Community Liaison