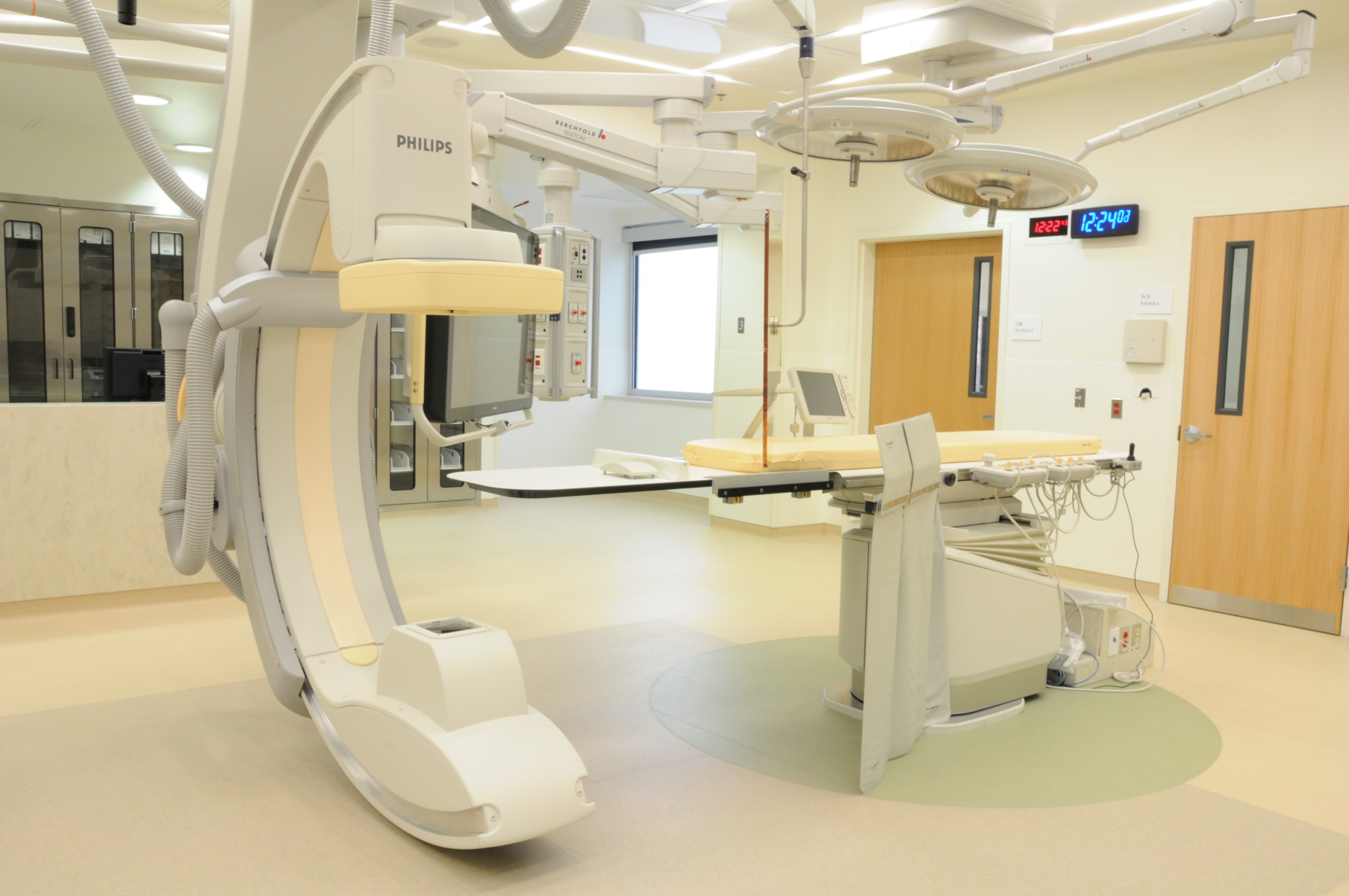 Temple University Hospital Hybrid OR
Philadelphia, Pennsylvania
HSC constructs Temple University Hospital's New Hybrid OR Fit-out. The project includes a Hybrid OR and second OR fit-out, supporting space & storage rooms, new 40,000 CFM roof-mounted Air Handling Unit, along with the following equipment: Philips Cath Lab Equipment, Berchtold Equipment Booms, and Storz A/V Intergration Equipment. Additionally, HSC provided full commissioning of the HVAC/BAS System.
The project scope involved the demo of the existing PACU area & the build-out of 9,000sf area consisting of two ORs, one of which is a Hybrid OR, and associated supporting rooms. The Hybrid OR uses a custom structural plenum for all the above-ceiling utilities and equipment structural support. An accelerated construction schedule with fast-tracked coordination process was aided by utilizing 3D BIM (Building Information Modeling).
One of the requirements of the project was to construct an in-place mock-up of the Hybrid OR so that the multiple surgeons and doctors utilizing the Operating Room could conceptualize the finished product. HSC constructed the room in its entirety with corex walls, casework, wall devices, and even a patient table and equipment booms and columns. The mock-up was a huge success and touted by many users and vendors that walked through as the best they had ever seen.
Architect: Stantec