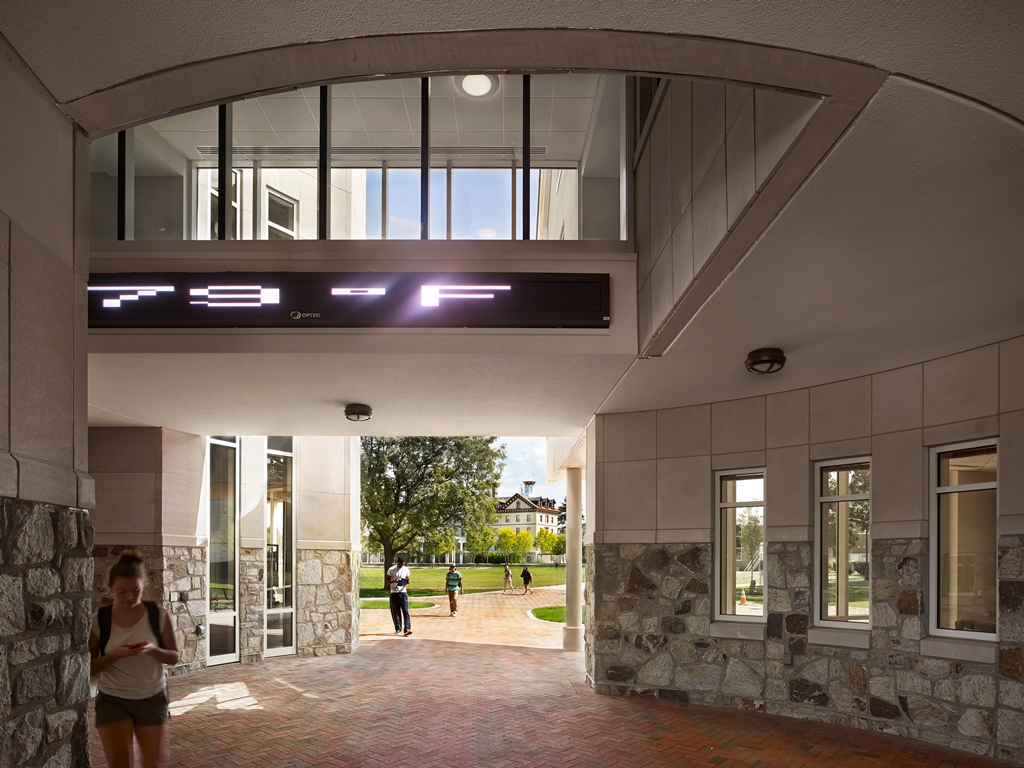 Widener University Freedom Hall
Chester, Pennsylvania
Widener University's Freedom Hall, home to the communication studies and computer science programs, opened its doors in August 2013. The 33,000sf building has a remarkable exterior with a limestone and field stone façade and multiple curtainwalls.
The interior features an amphitheater with surround sound, editing suites, focus group rooms, audio production rooms, computer labs, conference facilities, student study suites, and a fully equipped TV studio that offers many professional features such as a green screen, control room, and various sets. Additional features include computer science labs, faculty offices, forensics lab, and the "parallel processing" computer for teaching and research functions.
A logistical challenge in the construction of this state-of-the-art building was placement of the building between two existing buildings. Moving manpower, equipment, and materials into and around the site required careful logistical planning. HSC is pleased with the successful construction of this impressive academic facility along with the great synergy among HSC Builders, Spiezle Architectural Group, and Vanderweil Engineers. The facility was designed and constructed to achieve LEED Silver certification.
SF: 33,800
Architect: Spiezle Architectural Group
Engineer: Vanderweil Engineers