Management
"A commitment to deliver absolute client & partner satisfaction."
The HSC Executive Team's ultimate goal is complete client success; this philosophy starts with top management and filters through all levels of the organization.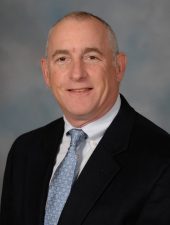 James Viner
President & CEO
As President & CEO, Jim Viner guides HSC's strategic initiatives while collaborating closely with the executive team. He ensures that clients receive quality service by operating with a hands-on approach and connecting directly with owners and clients to help achieve their vision.[read more="Read more" less="Read less"]Jim firmly believes that a client's success must come first, and only then will HSC's success follow. This collaboration has proven to be the cornerstone to HSC's repeat business.
Keeping HSC innovative is reflected in Jim's staff. They are subject matter experts who have the necessary balance of technical expertise and emotional intelligence. He is committed to continued staff development through company-wide training programs and targeted skills training.
Jim has been employed at HSC Builders since 1998 with over 30 years' experience in healthcare, higher education, and life sciences construction management. Jim holds a Bachelor of Science degree from Lafayette College.
[/read]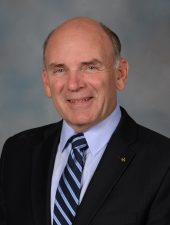 Mark Heim, P.E.
Chairman of Board
As Chairman of Board, Mark Heim, P.E., acts in an advisory role to HSC by offering a perspective on strategic initiatives. Together with Jim Viner, Mark has helped the firm embark on significant business endeavors. The collaboration between the two remains an integral part of HSC's future. [read more="Read more" less="Read less"]
Mark began his career managing heavy civil projects throughout the United States before joining HSC in 1989. After serving as President for 11 years, Mark became Chief Executive Officer in 2011 and then advanced to Chairman of Board in 2017.
Mark holds a Bachelor of Science degree in Construction Engineering from Spring Garden College and is a registered engineer in Pennsylvania, North Carolina, and Maine. Mark was previously named Executive of the Year by Construction Financial Management Association of Philadelphia and was at the helm when HSC was recognized three times as the Construction Manager of the Year by the Subcontractors Association of Delaware Valley.[/read]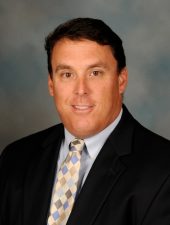 Brian Hammond
Vice President
Brian has been in the construction industry since 1993. He received his Bachelor of Science degree in Construction Management from the University of Florida and is a LEED® accredited professional.[read more="Read more" less="Read less"] Brian has successfully managed new and complex renovation projects ranging from $1 million to $200 million. As the Vice President, Brian oversees project management and all field operations. He is a key team member during the early project planning stages through bid/award and is actively involved on the jobsite throughout construction.
Brian's effective management of the team enables the projects to run smoothly. With his proven track record, Brian knows what it takes to guide a successful project. Excellent communication with the owners and subcontractors ensures that projects meet both schedule and budget; he consistently exceeds the client's goals.[/read]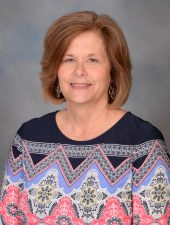 Vikki Grinnan
Chief Financial Officer
Vikki Grinnan has served in many financial roles from small to large construction firms including Director of Project Accounting, Controller, and Chief Financial Officer. During her many years in the construction industry, she has developed internal and financial controls while managing all project accounting and cost control functions.[read more="Read more" less="Read less"] As the construction industry continues to change, a priority is staying innovative by continuously adapting the Finance Department's procedures and implementing new innovative tools to improve productivity.
As HSC's Chief Financial Officer for the past 13 years, Vikki provides leadership and oversight of the Construction Accounting Department, Human Resource Department, and all finance operations including the SDI and Captive Insurance programs. She has transitioned the company's job cost accounting system to a wholly integrated business and financial information system. The additional software provides insight and information to all departments.
She formerly served as Vice President of the Philadelphia Chapter of the Construction Financial Managers Association (CFMA) and as Chairperson of the Programming Committee. Vikki remains active with CFMA by serving in a two-year board position, developing continuing educational programs, being a guest speaker, and serving as a Programing Committee member. Vikki is a graduate of Rosemont College earning a Bachelor of Business Management degree.[/read]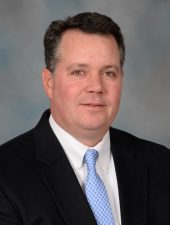 Brian Ford
Director of Preconstruction
Brian Ford's construction career began in 1988 working on many technically complex facilities in the healthcare and bio-pharma industries including R&D labs, process installations, and clean rooms. In his role as Director of Preconstruction, he manages design review, project budgets, and value engineering services.[read more="Read more" less="Read less"] Additionally, he has extensive experience in estimating and cost control ranging from conceptual estimates and cost model preparation to quantity take-offs, bid package estimates, and GMP estimates.
Brian knows the pulse of the marketplace and is adaptable to its changes. This trait helps him prepare life cycle cost studies, value engineering studies, and document reviews for constructability giving the client the best path to fulfill their vision. Brian knows that the success of a project is built on a clear understanding of the client's needs in terms of budget and schedule. He works closely with the client to learn their unique set of goals and uncovers what they deem as a successful project. Brian has a Bachelor of Science degree in Construction Management from Spring Garden College.[/read]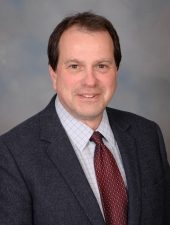 Bill Graves
Group Leader, Higher Education & Healthcare
As Group Leader, Bill has more than 30 years of experience managing complex renovations and new construction projects for higher education, healthcare, and high-end corporate facilities. Through his proven leadership, Bill successfully fosters collaborative working relationships among the owner, design team, and trade contractors.[read more="Read more" less="Read less"] He has built long lasting relationships; people who work with Bill, trust him. His clients include major healthcare facilities and universities. He delivers projects through all contracting methods including Design-Build, Construction Management at Risk, and Integrated Project Delivery. Bill practices "Continuous Improvement" to raise the bar and enhance deliverables to his clients on every project. He is HSC's in-house Chairperson for Lean initiatives. Bill is actively engaged in the development of HSC's project managers and staff so that they are empowered to deliver The HSC Way. [/read]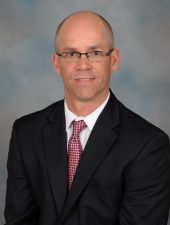 Ryan Kairis, CBCP
Group Leader. Pharmaceutical & Biotechnology
Ryan Kairis is a Group Manager with over 20 years of project execution experience. He has spent the majority of his career working with pharmaceutical, biotech, and medical device clients.[read more="Read more" less="Read less"]
This experience has provided Ryan exposure to all types of projects which include renovation, greenfield, and brownfield. These projects include but are not limited to corporate renovations, museums, research and development facilities, vivaria, central utility plants, GMP manufacturing & packaging, GMP warehousing, and biopharmaceutical pilot plants.
Ryan oversees his projects from inception at the preconstruction stage all the way through closeout. He provides strategic guidance with overall responsibility for the projects he oversees. He evaluates and manages risk while proposing risk mitigation solutions to his clients, project teams, and design partners.
Ryan also has been trained on the management and implementation of Lean Construction techniques. His education includes a B.S. in Civil Engineering from Drexel University. Ryan is a LEED® Green Associate and member of the United States Green Building Council (USGBC). Additionally, he is a member of the International Society of Pharmaceutical Engineers (ISPE) and PA Life Sciences.[/read]
Jon Huggins
Group Leader, Pharmaceutical & Biotechnology
For over 25 years, Jon has focused on pharmaceutical and biotechnology construction with an exceptional track record in achieving on-time and within budget project completions. He has managed significant projects valued in excess of $120 Million and has placed into service over 2 Million square feet of production space.[read more="Read more" less="Read less"] Jon has successfully completed large pharmaceutical projects in North America from the Caribbean to Canada with knowledge of domestic and foreign compliance regulations. He knows that a project is not complete until there is full validation and commissioning of all systems resulting in a fully functional and compliant space.
Jon has extensive experience in the construction of biological pilot plants, cell production manufacturing, clean labs, fill/finish space, packaging areas, vivaria, and all the intricate supporting MEP systems. Additionally, he brings experience in tank technology, wave reactors, cryogenic processes, purification suites, formulation suites, media production, and aseptic-manipulation production space.
Jon builds relationships with all stakeholders while making client advocacy a priority. His leadership has enabled him to maintain outstanding client satisfaction. He earned his B.S. in Civil Engineering and a B.S. in Architectural Engineering from Drexel University.[/read]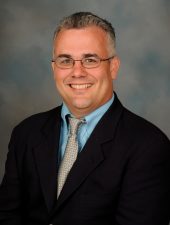 Keith Fleetwood
MEP Group Leader
Since 1998, Keith Fleetwood has managed specialized and concentrated MEP systems construction. As the Group Leader of HSC's MEP Department, Keith provides valuable guidance on the risk management of the MEP systems. He works closely with our Preconstruction and Construction Departments during the planning, purchasing, construction, and commissioning phases.[read more="Read more" less="Read less"]
Keith's resume of technically challenging projects is vast. He was instrumental in the management of two MEP-intensive biotechnology projects: $23 Million TEVA Biologic Manufacturing Plant (30,000sf) and the award-winning $40 Million Morphotek Pilot Plant facility (60,000sf). Keith also expertly manages full-campus upgrades in active healthcare environments such as the Nemours A.I. duPont Hospital for Children Master Plan Infrastructure Upgrade. The improvements include the installation of 67 new AHUs and an electrical infrastructure replacement. He also managed the Main Line Health Riddle Hospital electrical and mechanical upgrades and the Cooper University Hospital new Combined Heat and Power (CHP) plant.
Keith earned his B.S. of Mechanical Engineering from University of Delaware and is LEED® accredited.[/read]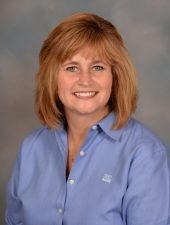 Kim Esposito, CRIS
Risk & Safety Manager
As Safety & Risk Manager, Kim utilizes her diverse background in overseeing the risk management function. She has the legal, insurance, financial, and safety expertise necessary when considering the many facets of risk. Her responsibilities include Jobsite Safety, Property & Casualty, Contractual Risk Transfer, OSHA Guidelines, Strategic Planning, Indemnification, Contract Negotiations and Claims Management. [read more="Read more" less="Read less"] Kim proactively works with each project team to develop a risk profile for the project which ensures an OSHA-compliant worksite, identifies specific training needs, validates compliance with owner's contractual requirements, and fully integrates with a client's health & safety programs.
Kim's education and affiliation include a B.S. degree in Accounting and President of Mid-Atlantic Construction Safety Council. She is an accredited Construction Risk and Insurance Specialist (CRIS) maintaining this designation through required annual courses. Additionally, she has a Contract Management certificate from Villanova University, OHSA 30 training, and First Aid CPR/AED.[/read]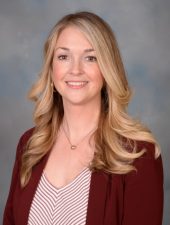 Jennifer Biro
Director of Business Development
Jennifer is responsible for helping to develop the right team for the right project. She builds upon the HSC project team's strengths to ensure consistency throughout the preconstruction and construction processes.[read more="Read more" less="Read less"] During the course of a project, Jennifer monitors the effectiveness of our team and maintains channels of communication at an executive level. She highlights HSC's focus and commitment toward our clients and emphasizes customer service.
Jennifer provides strategic evaluations of growth opportunities in our various niches. She has an expertise covering all pharmaceutical and biotech areas including pilot plants, process, OSD (Oral Solid Dosage), API (Active Pharmaceutical Ingredient), fill finish, R&D, and all other support and enabling activities. Further, she has worked closely with all types of clients, as well as architects and engineers to ensure successful projects.[/read]